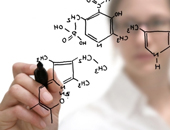 Are you preparing a research proposal for your medical science investigation? You must be effective on discussing the goals and worth of your project. In doing this, you can find a funder for your scientific research.
For reviewer's ease, you have to arrange your information. So setting up a few sections enable them to grasp your program. Read on the following and keep an eye on the key parts to put on your proposal.
The Content of Your Research Proposal for Medical Science
1. A clear and succinct abstract.
The abstract is an important part of the grant proposal. Use this part to address the value of your project instantly. It should answer the questions and discuss the topic briefly. State the hypothesis and point out key preliminary data. Moreover, it should display the methods to use.
2. Body of the grant and its aims.
The specific aims part shows the goals of your research. Write the aims in a logical and organized way. It starts with a short initial paragraph, then followed by a hypothesis. Make sure that you have your proposed method to answer the theory.
Specific aims have two to three statements subheadings. The arrangement is often temporal. It starts with a proposed approach of your clinical study. The section should be no longer than one page.
3. The project's background and significance.
The background section gives reviewers current data in support of your research. This section shows related literature and work published by you, as the investigator. This part will build up the impact of your proposed research to science. It also tells that your research is a crucial extension of past studies that will provide novel insights.
4. A precise preliminary data.
Preliminary data show potentials to manage the research. Having a good one is enough to support your novel theory. The goal of doing this is to convince the reviewer that you have the skills and knowledge to handle the proposed studies. Also, through this, you show them that you carry out the methods with reasons. Reviewers will take you as a credible person for to do the project. Thus, make sure that each proposed experimental method has data that validates facility and your expertise.
5. Logical methods.
The methods are the backbone of your project. It should describe the design, conduct, and analysis of each study you propose. Through this, you allow reviewers to know the method you use.
To write this in your proposal, break it into simple and logical parts. You may follow the same order of the preliminary data and specific aims sections. One more thing, there are reviewers who are expert in the science field. So make sure that you define the experiment or intervention well and accurate.
What Do I Need to Avoid?
Common errors found in the methods section.
Lack of a specific key outcome.
Lack of random clinical trials.
Poor justification of sample size.
Failure to adjust the total number for expected dropouts.
Failed experiments or patient's refusal.
Use of a drug dose rather than the creation of dose-response relations.
Common blunders.
There are gaffes in doing a proposal that makes your application a failure.
The use of unconfirmed drug concentrations.
Inability to reproduce the final outcome.
No standard procedures.
Incomplete record.
Lack of organization (D. A. Schwinn, et al., 2010).
So, how are you going to avoid these errors? Most grant seekers look for grant writing services who can make the best proposal. If you want to win grants, then hire expert proposal writers.