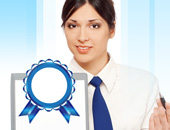 You heard the good news: your project is approved and that you are awarded grant funding. You felt your efforts have been paid off because you have made such a heavy preparation to be able to submit an excellent grant proposal. What you were not able to prepare yourself is how to handle the announcement of a grant award. Will you jump for joy? Of course, you have to. Your organization can now proceed with your plans through the funding. After this, what happens?
Responsibilities that Come with a Grant Award
You are back in business. You must be ready for the responsibilities that come with a grant award. What are these? Check the list below:
1. Place the grant money into good use.
You must strictly follow what you have written on your budget plan. You must not add items that are not originally indicated in the plan. To make the funder believe that you intend to put the money into good use, you must make sure that all your expenses are according to what has been approved.
2. Read and follow the terms and conditions set by the funding organization.
Along with the letter that announced the approval of your funding request are the terms and conditions set forth by the funding organization. Make sure that you have read and understood them carefully before taking any initial step. By doing so, you are preventing your organization from making any mistake that might cause the cancellation of grant funding.
3. Stick to the purpose.
Do not change the purpose of the project you proposed when you applied for the grant, unless specified by the grant maker. Informing your grant maker about your intention of modifying the purpose of your project without them asking you, first, will only reflect your inability to stick to your plans.
4. Supply the necessary financial reports on time.
As a grantee, it is your responsibility to provide the funder with the financial reports so that they are aware about how you managed the funds they have provided and if you have followed your spending plan and their spending policy. Submit the copy according to their set deadlines for submission. Do not make them wait.
5. Make sure that the project goals and objectives are achieved.
Your organization received grant funding because of the goals and objectives you discussed in the grant proposal. Make sure that as you report the progress of your project, your organization is near to or is already achieving the goals and objectives of your project.
6. Work according to your project timeline or project work plan.
Religiously follow your project work plan, which comprise the activities or tasks to be taken, as well as the schedule when these activities or tasks must be performed. This is what the funder has approved. They will base their review of your progress through this.
7. Maintain records that reveal the activities, as well as the expenditures made from the grant.
Right on your first day, you must note the activities that occurred, including the purchase of items and their corresponding costs. It this way, it will be easy for the organization to make accurate financial and progress reports for the funder.
8. Inform the funder if there really is a need to change some of the plans that your organization prepared.
It is not surprising that as you accomplish your project, you may need to change some of your project plans. If the funder has previously mentioned about this circumstance, immediately inform the funder and wait for approval.
Responsibilities come with grant awards. These may be a tedious process for some; but these are the only way funders will know if the funds they provided will result in positive changes in the economic and social life of the people, as well as the society. More importantly, these responsibilities, when attended to dutifully, may give way to another funding cycle. Isn't that exciting?
Want to know more about grants? Explore this web site for we have many useful articles and expert services for you.