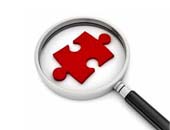 Social entrepreneurs (SEs) are very distinct from business people. Aside from profit, these people aim to change the society for the better. They create projects to meet the needs of the deprived people. But just like any other firms, some of them also need funds to achieve their goals.
As of now, more and more firms are built to give funds to worthy applicants that share the same goal.
Social Entrepreneurship Grant
Listed below are some of the groups that give social entrepreneurship grant:
Skoll Foundation.
Through the Skoll Awards, they drive big change because they invest, connect, and support SEs that are keen to solving the world's major problems.
Echoing Green.
They invest and support emerging SEs to launch new projects that bring lasting results and speed up social change. They offer a two-year fellowship program where grantees develop new answers for our society's problems.
Ashoka Foundation.
Leading a change in society, they develop models needed to advance the field of SE and the citizen sector.
Schwab Foundation.
They are non-profit, independent, and neutral firm founded in 1998. Its purpose is to boost and foster SEs as a vital catalyst for societal progress.
Draper Richards Foundation.
They believe that dedicated and talented leadership is the essence of social change. They give fund and teach SEs as they begin to build their non-profit firm.
The Canadian Social Entrepreneurship Foundation.
Focusing on Education, they believe that mentoring, networking, and resourcing are the keys to the growth of the social economy in Canada.
SEED Initiative.
They support start-up firms that work with countries to help the people, tackle poverty, and sustain natural resources. They develop and offer learning resources for entrepreneurs.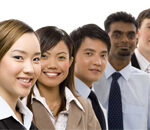 These grantors offer funding aid to SE programs and accept requests from either for-profit or non-profit firms. Some also offer other services such as technical help, business mentoring, and educational trainings.
Keep in mind that aside from non-profits, various firms also conduct charitable projects that help the society. In fact, that's what's great about these SE programs. Even for-profit firms can apply for grants as long as they initiate a good cause. Hence, this is a great chance for those who are planning to start or expand their firm.
All you have to do is include a plan to create a social impact before applying for any open SE programs. Of course, you need to submit a well-written grant proposal. For this, you can hire the services of Allied Grant Writers.
We can help you focus your grant proposal to the needs of the society and to the social impact you like to create. In doing so, grantors will see your point right from the start and consider granting your request!
So if there is a societal concern that you like to address, take action now! Apply for a social entrepreneurship grant. Just be sure to present your goals and prove your need clearly to further boost your chances!