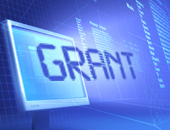 There is no easy way to obtain funding to pay for new equipment, research, staffing, and training. But, having a good grasp of various technology grants can help you acquire funds for your research and other needs.
Tips to Work on Funds
As part of funding quest, you must know how to find the right grant and be able to win it. In this case, you have to pay heed on these tips to work on the fund.
1. Keep in mind that relationship matters.
If you intend to launch an innovative technology, then start by connecting with funding sources. Building relationship is the best way to win the grant. This means nurturing rapport with funders to get their sympathy for your cause.
Keeping the relation is an ongoing activity. Hence, you need to maintain an open communication with the foundation and make follow-ups from time to time. You have to do these things before, during, and after the funding period. Even if you don't receive funds yearly, doing meaningful works with good results is important for funders.
2. Focus on your mission and purposes.
Your project must focus on ground-breaking mission and purpose-driven researches, studies, and experiments. When forming a strategic plan, you should think of your mission and purpose. To explain your intent to seek for fund, you have to show the relevance of your project.
When writing a proposal, discuss your needs and explain the costs to funders. Be accurate and consistent in giving facts. Make sure that you have a logical and easy-to-understand content.
To win the grant, set aside personal gain. Otherwise, you lose the chance of getting the fund. Your project must bring public benefit. Moreover, keep in mind that funding sources go for technological solutions. If you can show them that your invention can result in faster and efficient works, they might fund you.
Looking for Technology Grants
Looking for the right funding source for your project is not an easy task. You may use libraries or search engines to find funders. Both can show you funding sources and grant opportunities that can finance your venture. When you go through search engines, you may type "capacity building" or "technical assistance" as your keywords.
If doing the proposal and looking for funders overload your task, you may turn to grant writing services for help. These firms have years of experiences and writing flairs to support your quest for funds.