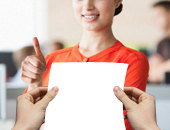 Before you write a grant proposal, it is vital to understand its relevance. Grants are the best source of funds for projects that aim to make a difference. These are not free money for those who wished to spend a day at Disneyland or purchase a new Chevy. Keep in mind that it supports worthy causes. As such, you have to create something that stands out to get the fund.
In this case, what makes an application unique?
A grant proposal has a major role in making your application unique. Having a great proposal can obtain funds from foundations, government agencies, a person, or other entities. This document can discuss that your good project will bring a positive change to people and community.
But writing a good one requires ample time and a lot of effort. You have to meet the funder's terms and criteria. If they ask, "Why should we fund your project?" Your proposal must show them the best answers.
As such, you have to explain well the purpose of your request and convince them. You may include statistics, demographics, and community assessment to further the significance of your project to your targets.
Tips in Writing a Grant Proposal that Gets Approval
Writing grant proposals is a daunting task. Apart from feeding facts, it must convey clear concerns and impact to people and society. This document, if written well, can sway and compel funders to support you. Here are tips that may help you create a proposal that can get funder's approval:
1. Point out your needs.
It is important to single out the issue that you want to resolve. From the information, you may start searching for funders that would meet your needs. Also, you are giving funders a clear idea on the purpose of your project.
2. Do in depth research.
The foremost step in writing a document is to conduct a careful research. Each detail you present is a good point for funders.
3. Know funder's priorities.
Funders have guidelines for you to follow. It is important to know the program they fund, and the groups they consider. In doing this, you will know if you qualify for their giving.
4. Be accurate and realistic.
A good proposal should attest high probability of success. Keep in mind that reviewers know if you tell the truth or not. If you are include fake data and show selfish intent, this can be a good ground to reject your request.
5. Show measurable outcomes.
It is important to include who would benefit on your project. Present possible outcomes in case you get the fund.
6. Follow it up.
Writing grant proposals is a presentation of hard work and effort to have funds and sustain significant projects. Hence, it is important to follow it up for updates, feedbacks, and other significant changes to meet their requirements.
Lost for Words?
Make it easy for funders to understand what you wish to say. Don't make your phrases too wordy or littered with jargons. Doing this can confuse readers and annoy them. If you're having trouble sewing the thoughts together, you may check sites that offer grant writing services. They are experts on writing proposals.