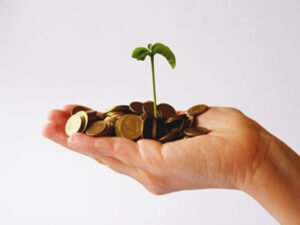 It's never easy to execute a project. Besides planning and proposal writing, it takes a lot of patience to seek funding, too.
While program development is clearly hard to handle, grant search is the hardest and most challenging of the three. Organizations don't easily get a guarantee that funders will finance their projects after submitting their proposals. They often need to take risks and expect the likelihood of rejection.
Do you need to find grants? If you see yourself struggling for funding sources, then here are a few tips that might help you.
Online Databases
If you're new to funder research, seeking the right funder may take a lot of time and effort. But don't worry. It's easier these days.
Unlike before, you don't need to go to libraries and government offices to gather information. Thanks to the virtual world, you can get them all now in a mouse click.
If you're looking for funding sources, consider these websites and online directories. They keep large databases of foundations and charitable institutions that could match your needed funding.
Foundation Center (www.foundationcenter.org) – This site allows you to search for funders, companies, grants, and 990s. It doesn't display the list that easy though. In one section, you have to key in your Employer Identification Number (EIN) before you can access their "limited" list. While this site requires subscription for you to fully view the list, you can still get a glimpse of various grantors. Visit its site, click Find Funders>Top Funders and you'll see them. Search for each item separately or visit their respective sites so you can get the needed details yourself.
Fundsnet Services (www.fundsnetservices.com) – The site has been giving out free resources to visitors since 1996. It offers information on funding program initiatives, fundraising, philanthropy, and foundations. You just have to browse pages by clicking on the provided Categories.
The Grantsmanship Center (www.tgci.com) – Go to its website and to the Funding Sources page. This page offers useful information state by state. It also shows top foundations, community foundations in a particular state, and available corporate giving programs. Make use of the clickable map to get to your desired location.
These are just few online materials that might help you find grants. But if you need someone to help you find more, seek help from professional grant writers.
Contact AlliedGrantWriters at 1-800-825-2314 for more details.